*Article was published in the February edition of The Herald; a monthly publication of Green Hill Baptist Church.
"You never have to advertise a fire. Everyone comes running when there's a fire. Likewise, if your church is on fire, you will not have to advertise it. The community will already know it." Leonard Ravenhill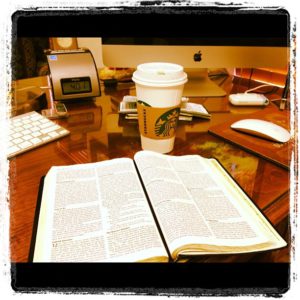 I believe pastor and author, Leonard Ravenhill is absolutely right. Evidence of God's Spirit moving and working in the life of His church will eventually spill over into the surrounding community and world. To say it this way, the fires of revival cannot be contained. Like a wildfire, God's work begins to spread and consume everything in its path. God has called the church (specifically here, Green Hill) to be an agent of change, which means a changed church leads to a changed community and world. As the Holy Spirit changes our lives we begin to serve the Lord with greater care and compassion, conviction and concern, and as a result, we will begin to impact and influence those around us. This is how God designed missions and evangelism to work. God intends for every believer to be on mission with Him, and friends, we are most effective in that endeavor when we are being transformed daily by His Spirit.
How can we know if we are being transformed daily by His Spirit? That's a great question. The fact is there is always evidence of spiritual growth. For one, we are more passionate about missions and evangelism. A growing Christian changes the world around them because the Spirit's transforming work within them cannot be contained. Like fire in your bones, you will have a greater desire to know the Lord and make Him known – you can't hide such a light under a basket! (Matt. 5:14-16)
We are beginning to see evidence of revival, which is, "God interacting with His people in order to energize them spiritually" (Firefall, Alvin Reid)1. We've been talking about God bringing revival to our church ever since we rang in the New Year. But, the question relates to desperation – how desperate are we in seeing a fresh move of God in our hearts and lives? Is it something we desire to see and experience? If not, then we can know that it won't happen. Again, to quote Ravenhill, "As long as we are content to live without revival, we will." Brothers and sisters, I'm not satisfied with maintaining the status quo. I'm not satisfied seeing and experiencing the same thing week after week. I want more of Him, don't you?
So, let's unite our hearts together in prayer. Let's ask God to do a new work in and through our lives and His church. Let's ask Him to reveal any complacency, apathy and spiritual lethargy in our lives, so that we can confess it and repent of it. Let's get serious about our walk with God and our worship of God. For He alone is worthy!
Praying with and for you,
Pastor Brett
Reid, Alvin; Malcolm McDow. Firefall: How God Has Shaped History Through Revival. (Nashville: Broadman & Holman, 1997) 4