* Article was published in the August edition of The Herald; a monthly publication of Green Hill Baptist Church.
"Deacons likewise must be men of dignity, not double-tongued, or addicted to much wine or fond of sordid gain, but holding to the mystery of the faith with a clear conscience. These men must also first be tested; then let them serve as deacons if they are beyond reproach. Women must likewise be dignified, not malicious gossips, but temperate, faithful in all things. Deacons must be husbands of only one wife, and good managers of their children and their own households. For those who have served well as deacons obtain for themselves a high standing and great confidence in the faith that is in Christ Jesus." 1 Timothy 3:8-13 (NASB)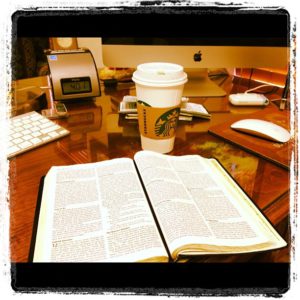 We are coming up on a very important time in the life and ministry of Green Hill Baptist Church, as we nominate and elect qualified men to serve as deacons. The office of Deacon is vital in carrying out the day-to-day ministry and work of the church. Acts 6:1-4 teaches that deacons are tasked with the responsibility of coming alongside of the elder/pastor(s) and assisting in caring for the needs of the flock. While an elder/pastor faithfully minsters to people's spiritual needs through praying and preaching, a deacon faithfully ministers to people's physical needs. The work of ministry is far too great for any one person or office to fulfill, which is why the body of Christ is to work together. Part of our working together is nominating and electing those whom God is calling and equipping to serve as deacons.
As you prayerfully consider your role in this important deacon election process, I urge you to consider some practical applications of the biblical qualifications we see in 1 Timothy 3:8-13. Consider the following questions as you nominate someone:
Does he demonstrate a vibrant, growing relationship with Christ in his home and in the community?
Does he faithfully attend weekly worship gatherings of the church?
Does he consistently participate in a Sunday School class or small group?
Does he actively serve in any of the various ministries of the church?
Does he faithfully contribute to the ministry of the church with his time, talent, and treasures?
Let's pray that God would lead us in this important process, and that He would begin showing us whom to elect. My prayer is that we would be of the "same mind, maintaining the same love, united in spirit, intent on one purpose" (Philippians 2:2).
I want to thank those who have faithfully served over the last year, and those whose current term will end in October. It's always a privilege to serve with men who have a heart for the Lord and His church. I pray God would continue to lead and grow us to be the church He has called us to be.
Serving Together,
Pastor Brett