"Then He poured water into the basin, and began to wash the disciples' feet and to wipe them with the towel with which He was girded." John 13:5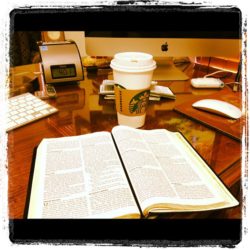 Over the course of the summer, God has impressed upon my heart the call to serve. It's become more apparent to me that the Christian life really is all about serving. We serve the Lord when we serve others, and we see a clear picture of this in the gospels. The life and ministry of Jesus (recorded in Matthew, Mark, Luke and John) models for us what it looks like to show genuine care and concern for others, particularly those in need. While constantly being bombarded by crowds of people and pulled in every direction, Jesus always made time for those who came to Him. He never turned anyone away; even the religious Pharisees who tried to trick Him and back Him into a corner. He was assertive, unwavering on His stand for truth, and always kind. Even when confronted with evil and questioned by His enemies, Jesus maintained the heart and attitude of a servant. We see in John 13 that He even washed the feet of one who would later betray Him.
Servanthood is foundational to discipleship.
In other words, being a servant is at the very heart of what it means to be a disciple/follower of Jesus Christ. And Jesus described the call and cost to discipleship when He said, "If anyone wishes to come after Me, he must deny himself, and take up his cross daily and follow Me." (Luke 9:23) Following Jesus begins with a denial of self, which means that life is not about us. The moment we come to faith in Jesus Christ and commit our life to Him is the moment we identify with the death of Christ. We become a new creation in Him; the old is gone and everything is made new (2 Corinthians 5:17).
Paul described it this way, "I have been crucified with Christ; and it is no longer I who live, but Christ lives in me; and the life which I now live in the flesh I live by faith in the Son of God, who loved me and gave Himself up for me." (Galatians 2:20) Serving Christ begins with denying self. This is difficult to do, which is why I believe Jesus laid it down as the first requirement to following Him. Truth is, we can't follow after Him if we are living for ourselves.
We are called to be servants of Christ.
As the church, we are to visually represent Him to the world around us. We are to consider those in need and how we can love them and best help them in Jesus' name. I'm grateful for the ways in which Green Hill has done that this summer. We have served others, from our students roofing houses and building wheelchair ramps in North Carolina, to our children hosting Vacation Bible School. We have served others for the cause of Christ, and for that, my heart is full. I want to thank everyone who has served and selflessly given of themselves to advance the kingdom of Christ. It's been a great summer! Soli Deo Gloria.
Serving Together,
Pastor Brett
*Article was published in the August edition of The Herald; a monthly publication of Green Hill Baptist Church.