"Bless the LORD, O my soul, and all that is within me, bless His holy name. Bless the LORD, O my soul, and forget none of His benefits; Who pardons all your iniquities, Who heals all your diseases; Who redeems your life from the pit, Who crowns you with lovingkindness and compassion; Who satisfies your years with good things, so that your youth is renewed like the eagle." Psalm 103:1-5 (NASB)
The Lord our God is worthy to be praised.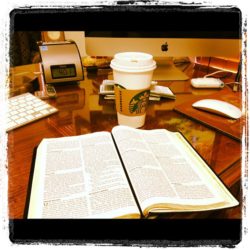 This truth lies at the heart of what it means to "bless" the Lord. We often consider what it means to receive a blessing from the Lord, but have we ever stopped to think what it means to give a blessing to the Lord? Scripture teaches that it's "more blessed to give than to receive" (Acts 30:25). Certainly, giving of our time, talents and treasures should be part of our regular worship, but beyond our regular giving, how can we – mere mortals – give (i.e. bless) the God of all creation? The short answer is by giving Him praise; by living a life that extols and magnifies His holy name.
The psalmist says, "Bless the LORD" and do so with every fiber of our being. In other words, let all that we are and all that we have give praise to Him! Praise comes from remembering and reflecting upon God's goodness. He continues by saying and, "…forget none of His benefits" – in other words, make sure to consider, ponder and meditate on all that God has done on your behalf. Friends, God is good!
Psalm 103 is a good text for us to feed our soul, especially as we approach Thanksgiving.
It's important for us to take time to pause, reflect and remember God's goodness, in order that we may praise His holy name and give thanks. The hymn says, "Count your blessings, name them one by one – count your blessings, see what God has done." Perhaps, it would be helpful for us to sit down and make a list of things God has done in our life. We'll never be able to capture everything, which is one point of the exercise. There are so many things God does and has done, and many of those things we're not even cognizant of. My prayer is that we would be mindful of His goodness, and that we would "forget none of His benefits" – from the air we breathe to the eternal life in Christ Jesus we've received.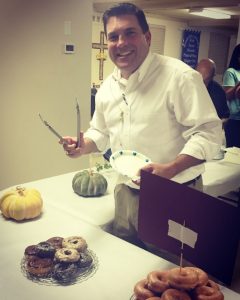 I thank the Lord for allowing me the privilege to serve at Green Hill. I can hardly believe I've just celebrated my four-year anniversary. Time has moved so quickly! I thank you for supporting me and praying for God's continued work in my life. I also thank you for the reception, encouraging cards and wonderful gifts you gave during Pastor Appreciation month. I feel loved, appreciated and blessed to serve you and your family. Please know that I pray for you and your family, and count it all joy to serve as your pastor.
Please take note of all the activities, events and ministry opportunities coming our way during Thanksgiving and Advent Season. I pray that you and your family will make worship a priority and that you'll desire to grow closer in your walk with the Lord. Happy Thanksgiving!
Serving Together,
Pastor Brett
*Article was published in the November edition of The Herald; a monthly publication of Green Hill Baptist Church.