"The shepherds went back, glorifying and praising God for all that they had heard and seen, just as had been told them." Luke 2:20 (NASB)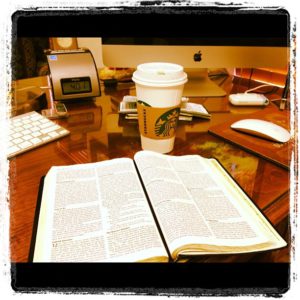 I've often tried to imagine what it must have been like for the shepherds who were out in the fields that night keeping watch over their flock, when an angel of the Lord appeared before them sharing the good news of Jesus' birth. Scripture says they were terribly frightened. This is probably putting it mildly. Never had they witnessed such a personal encounter and never would they again. Truly, it was a unique experience that brought to them the greatest news they would ever hear – "for today in the city of David there has been born for you a Savior, who is Christ the Lord."
The news that Jesus, the Messiah, the Savior of the world had come, came first not to the most wealthy, most educated, most respected members of Bethlehem. Rather, it came first to the poorest; the least educated, and least respected members of society.
The shepherds were considered the outcast. Unkempt and wreaking of sheep, they were often despised and rejected by commoners. They were also accused of going around town and stealing things whenever they were in need. Certainly, this is not the segment of the population you would expect the King of kings to choose as the first recipients of this good news. Yet, it's a perfect example of how God works, and it's a perfect example to illustrate that Jesus came to identify with all people – even the lowliest of the world – that He might save them from their sin.
Jesus came to identify with all types of people because He came to save all types of people.
It's interesting to note that God chose the role of shepherd in relating to us as His sheep. He's God! He could have used any image possible to convey this message, but He chose to be the outcast, poorest, and lowliest. In writing to the believers in Philippi, Paul said, "…although He existed in the form of God, did not regard equality with God a thing to be grasped, but emptied Himself, taking the form of a bond-servant, and being made in the likeness of men. Being found in appearance as a man, He humbled Himself by becoming obedient to the point of death, even death on a cross." (2:6-8) God willingly chose to leave the glories of heaven and condescend to earth. He willingly chose the lowliest position possible that we might be reconciled to Him. That's the Christmas message.
These lowly shepherds were so excited about that message they ran all the way back to town telling everyone about it. With each person they encountered, "Have you heard? Jesus Christ is born!" We could say these shepherds became the first evangelists of the Christmas message! Let's ponder the meaning and message of Christmas. Let's share in the shepherds' excitement. Let's go and tell everyone the good news.
May you and your family have a very Merry Christmas!
Pastor Brett
*Article was published in the December edition of The Herald; a monthly publication of Green Hill Baptist Church.