"For I know the plans I have for you," declares the Lord, "plans to prosper you and not to harm you, plans to give you hope and a future. Then you will call on me and come and pray to me, and I will listen to you. You will seek me and find me when you seek me with all your heart."
Jeremiah 29:11-13 (NIV)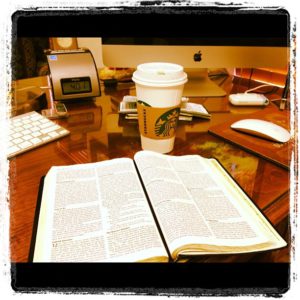 Beginning mid-September and running through December of 2017, 40 people met weekly to pray for Green Hill Baptist Church. It blessed my heart to know that small groups were coming together weekly to fellowship, pray and hear from the Lord. Few things thrill a pastor more than seeing God's people pray.
We know that prayer is powerful because the God to whom we are praying is all-powerful.
There's nothing our God cannot do! He can save any soul, heal any disease, restore any relationship, and supply any need. He can also lead us to enjoy the fullness of the Christian life. God has a plan for every life and for every church. What's God's plan for our life? What's God's plan for our church? As your Pastor, I'll certainly pray with you about that first question and will do whatever I possibly can to assist you in that process. That being said, let's consider that second question for a moment. What's God's plan for our church?
This question was at the heart of 100 Days of Prayer and Discernment. Small groups were led through a 10-week process that involved personal sharing and testimonies, as well as guided discussion. However, prayer was the most important task on the weekly agenda. Each group met weekly for the purpose of seeking the Lord's heart in answering the question, "What's God's plan for our church?" The Lord uses Pastoral leadership to lead His church, but we all know that it takes more than one sermon or one vision casting session to get everyone on-board. Fact is, a Pastor could preach the same sermon every week, and in many cases, never see optimal impact in the hearts and lives of people.
So, what does it take to get everyone on-board with the vision of the church? It takes the working power of the Holy Spirit revealing and unifying God's people.
100 Days of Prayer was an exciting time, but it's about to get even more exciting because now we get to hear what the Lord said during those 100 days. So, please mark your calendar for Friday, February 16 (6:00-9:00pm) and Saturday, February 17 (9:00-noon). Every member of Green Hill is encouraged to attend. We'll share a meal together Friday night and coffee and doughnuts Saturday morning. David Lee, from the Lexington Baptist Association will be with us. We'll get to hear testimonies, small group reports, a brief history of Green Hill, and information on current membership and community demographics. This will be an important time in the life and ministry of Green Hill, so please make every effort to be present.
The following Sunday morning (2/18) will also be a special time of celebration. Our regular Sunday School hour will be slightly modified that morning. All classes from Student Ministry to Senior Adults will meet together at 9:15am in the Worship Center. Following the Sunday School hour, we will break briefly and then move to our 10:30am worship. You don't want to miss church on the 18th. Please make every effort to be present!
I look forward to hearing what the Lord has said to our church and celebrating the vision He has given to us for the next 5 years.
Serving Together,
Pastor Brett