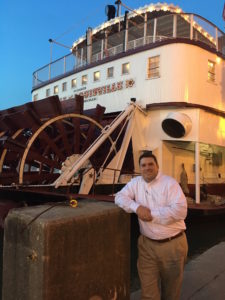 I am a follower of the Lord Jesus Christ and have a passion for disciple-making—the ministry of teaching God's Word, mentoring others and sharing faith. I have had the privilege of serving the Lord in over 20 countries on five continents. I sensed God's call to vocational ministry in 1998, while on a mission trip to Romania.
A life-long learner, I hold Associate in Business degrees in Management and Marketing from Midlands Technical College, and a Bachelor of Arts in Interdisciplinary Studies (Psychology and Business Management) from University of South Carolina. In 2010 I graduated with a Master of Divinity (M.Div.) degree in Pastoral Ministry from Southeastern Baptist Theological Seminary. I served for 7 years at South Carolina Baptist Convention followed by 5 years in student ministry. Shortly after moving to NC to attend Southeastern Seminary, I served as interim pastor and worship leader of Gilbert Street Baptist Church in Raleigh where I discovered a passion for inner-city ministry.
Nearing the end of my Seminary studies, I accepted a call to serve as Pastor of Raleigh Road Baptist Church in Henderson, NC.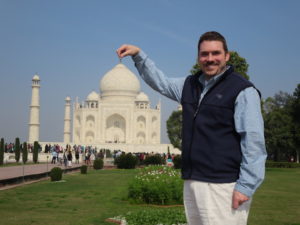 For 4 years, I discipled God's people and mobilized them to be involved in missions and local community outreach. While it was difficult to leave family and ministry in NC, I answered God's call to return to SC. In October 2013, I became the Senior Pastor of Green Hill Baptist Church in West Columbia, SC. An interesting fact is that I now pastor the church where I once served as Minister of Youth and Education.
Growing committed followers of Jesus Christ is an intentional and continual process. I take seriously the responsibility of developing Great Commission Christians, which is at the very heart of shepherding. Expositional preaching of God's Word, investing in the lives of others through mentoring, and sharing faith through missions and evangelism are key components to this process. "If we're living we're learning" is my motto for life. We never arrive this side of glory. God is always teaching us something if we will only listen.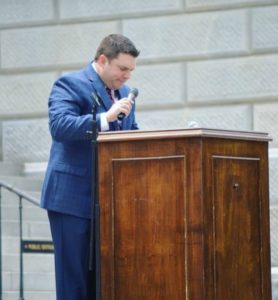 I am a native of South Carolina and enjoy the diverse scenery of the State from the beach to the foothills. My hobbies include: playing guitar, reading, golfing, college football (Go Gamecocks!), hunting, fishing, shooting and spending time with family; especially my six nieces and nephews.
I also enjoy writing. In addition to The Selfless Life, I contribute to The Visible Church, which is a collaborative blog geared towards helping local congregations glorify God and fulfill the Great Commission. You may also find me on Facebook, or follow me on Twitter (@brettmarlowe) and Instagram (@bwmusc).
Thanks for stopping by!
DISCLAIMER
This is a personal site. The opinions I express here do not necessarily represent those of Green Hill Baptist Church, Lexington County Sheriff's Department and other Public Safety entities, or Southern Baptist Convention. Additionally, the opinions expressed by guest writers and through comment streams do not necessarily represent my own personal views or convictions.
Snapshots of Life
Some Favorites