Jesus used several different metaphors to explain His character and ministry, but the one most used was that of "shepherd." "For the Son of Man has come to seek and to save that which was lost" (Luke 19:10); so, Jesus seeks, finds, leads, protects and provides for His people. He is the Good, Great, and Chief Shepherd.
The Good Shepherd laid down His life for His sheep (John 10:11-18).
The Great Shepherd conquered death, Hell and the grave (Hebrews 13:20).
The Chief Shepherd is one day coming again (1 Peter 5:4).
"If the aim of our life is to be Christlike, then we must be like a shepherd." (15)

Charles Jefferson
The Minister as Shepherd
Since Christ is the image of His Father, it makes perfect sense that God is a Shepherd God. Therefore, to bring glory to His name we must do a shepherd's work, and to enjoy Him forever we must have a shepherd's heart (Jefferson, 15).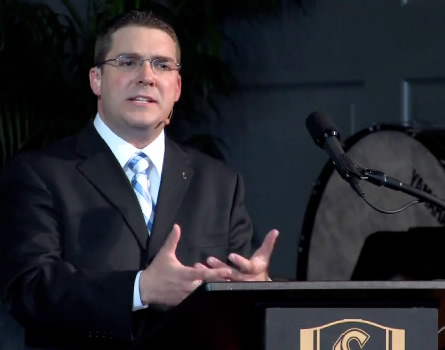 I am humbled to shepherd the sheep God has entrusted to my care. Not only does the call come with great privileges, but also great responsibilities. One day I will stand before the God of all creation and give account for how well I have served Him by serving His people. Serving is essentially the two-fold ministry of praying and preaching (Acts 6:4). While the nature of pastoral work involves other things (i.e. pastoral care, counseling, weddings and funerals), praying and preaching is central to a pastor's work.
I was licensed to Gospel Ministry by Green Hill Baptist Church on March 23, 2003. I was ordained as a Minister of the Gospel by Raleigh Road Baptist Church (Henderson, NC) on December 6, 2009. Upon entering my second year at Southeastern Baptist Theological Seminary (August 2007), Gilbert Street Baptist Church (Raleigh, NC) called me as Interim Pastor. Gilbert Street was a small church with a big heart for Jesus. God began cultivating within me a shepherd's heart to do a shepherd's work.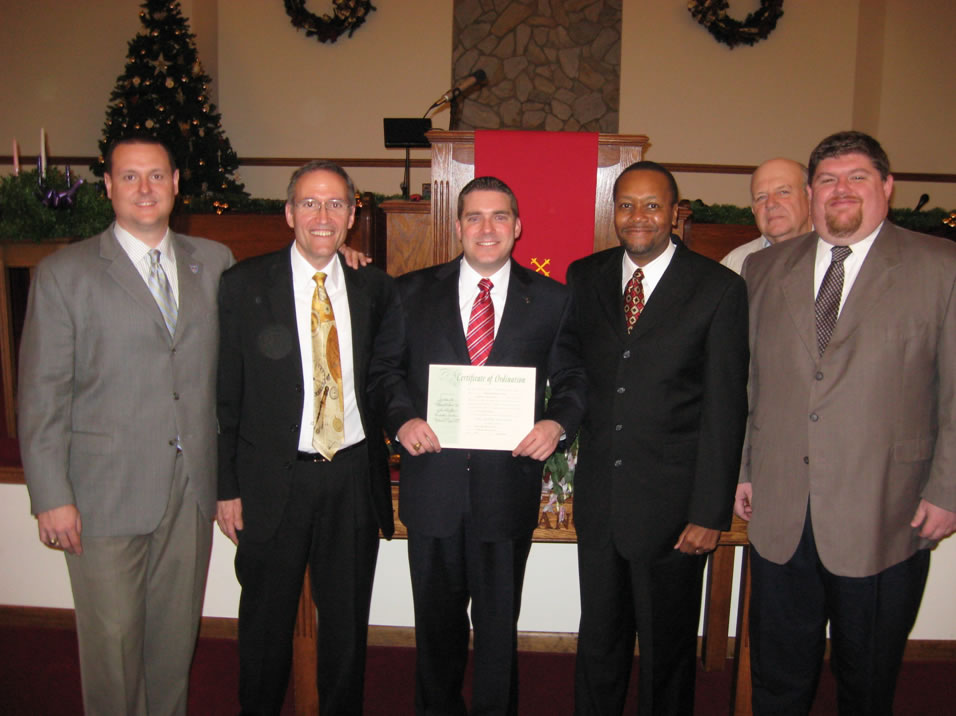 After two years of loving and leading God's people at Gilbert Street, God opened the door for me to serve at Raleigh Road Baptist Church, which was my first full-time pastorate. As a young, inexperienced pastor, Raleigh Road blessed me with the opportunity to learn and grow. There is no better learning environment than the loving and gracious arms of a church family. Raleigh Road lovingly and graciously allowed me to learn from my mistakes and God used that to effectively hone my character and sharpen my skills as a pastor and leader of His people. I'm grateful for the friendships forged in those four wonderful years.
On October 4, 2013, Green Hill Baptist Church installed me as Senior Pastor. Located in West Columbia, South Carolina, Green Hill is an ethnically diverse congregation with a genuine heart for the nations. Over the years, Green Hill has mobilized missionaries to take the Gospel to the unreached people's of the world in places such as: Romania, Brazil, Thailand, Cambodia, Vietnam, North Africa, Suriname, India, Haiti and Kenya. In addition to reaching the nations, Green Hill has ministered locally in places such as: Kentucky, West Virginia, Montana, Wyoming, North Carolina, and Georgia. It's a privilege to serve a local church that understands the call to "go" and make disciples of all nations. As the church, we are a "sent people" to a sinful world.
A Pastor must be biblically faithful, culturally relevant and politically informed. I'm an avid reader of books including doctrine and theology, missionary biographies and fiction. I also read daily blogs and news publications, utilize Social Media and enjoy a network of ministry colleagues. It's a blessing to have partners in the Gospel who not only pray for me, but also serve as a sounding board for new ideas. Over the years, I've read books and stumbled upon numerous websites and blogs that have been helpful to my ministry. May you find these resources equally helpful and may God richly bless you in advancing His Kingdom.
I recommend the following books:
The Minister as Shepherd, Charles Jefferson
The Knowledge of the Holy, A.W. Tozer
Knowing God, J.I. Packer
The Cross of Christ, John Stott
Radical, David Platt
Nine Marks of a Healthy Church, Mark Dever
Humility, Wayne Mack
The Gospel for Real Life, Jerry Bridges
When Sinners Say 'I Do', Dave Harvey
Shepherding a Child's Heart, Tedd Tripp
I Am a Church Member, Thom Rainer
What is a Healthy Church Member?, Thabiti Anyabwile
Let the Nations Be Glad, John Piper
Instruments in the Redeemer's Hands, Paul David Tripp
The Convergent Church, Alvin Reid and Mark Liederbach
The Painful Side of Leadership, Jeff Iorg
Theology for the Church, Daniel L. Akin
I recommend the following blogs and online resources: