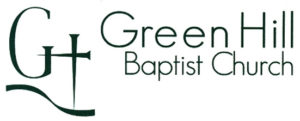 Audio Messages from Green Hill Baptist Church
Podcast for Glory Books and Women's Hope
Aired Wednesday, July 27, 2016
Student Preaching Week @ Southeastern Baptist Theological Seminary
Preached on Thursday, May 6, 2010
Brett Marlowe – Integrity: the Greatest Need – 1 Thessalonians 2:1-12 from Southeastern Seminary on Vimeo.
God blessed me with the honor and privilege of preaching His Word during Student Preaching Week at Southeastern Baptist Theological Seminary on Thursday, May 6, 2010. It is a day that I will never forget as I stood before the faculty, staff, and student body and opened God's Word.
Perhaps you are preparing for ministry in the local church, the mission field, or you serve as a lay leader in your church. Regardless of your situation, God has called His people to be men and women of integrity. To be men and women who speak the truth, model godly character, and point others to Jesus Christ. I share this message with the prayer that God will use it for His glory.
If you are prayerfully considering theological training I encourage you to check out Southeastern.
Southeastern Baptist Theological Seminary seeks to glorify the Lord Jesus Christ by equipping students to serve the Church and fulfill the Great Commission.